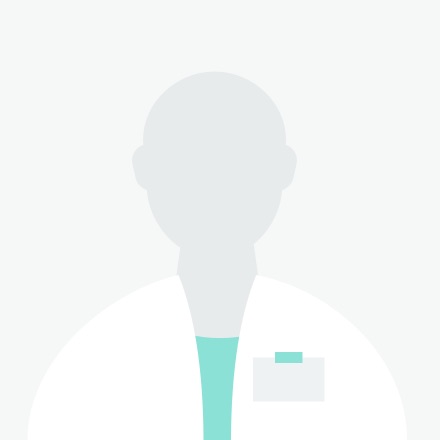 Medical Practice

Staffordshire General Hospital Weston Road , Stafford, Staffordshire

---
Most recent review
~
user
•
•
Location: Cannock Chase Hospital
•
Service: possible knee replacement
Excellent:
For once a consultant who --consults and does not 'talk down' to his patients. I was very impressed with Mr Travlos' manner, his obvious great expertise and enthusiasm. He pulls no punches and tells it like it is which can only be a good thing.
Orthopaedic surgeons near Stafford
Services
Medical Practice
Staffordshire General Hospital Weston Road , Stafford, Staffordshire
Questions from patients
This doctor hasn't answered to any question yet.
Any health related questions?
Send a question to our specialists and get a quick answer for free!
~

user

•

•

Location: Cannock Chase Hospital

•

Service: possible knee replacement

Excellent:
For once a consultant who --consults and does not 'talk down' to his patients. I was very impressed with Mr Travlos' manner, his obvious great expertise and enthusiasm. He pulls no punches and tells it like it is which can only be a good thing.

~

anonymous

•

•

Service: knee surgery meniscectomy and wash out

Excellent:
Mr Travlos has operated on my knee recently at Rowley Hall and my other knee 6 years ago, he is an excellent surgeon and he is so kind and caring.

~

patient

•

•

Location: Stafford General Hospital

Knee reconstruction after skiing accident

~

user

•

•

Location: Cannock Chase Hospital

I would not hesitate in recommending Mr Travlos. He is an excellent surgeon and a very kind and caring man. I have had 2 knee replacements and consider him the best in the business! His reputation from people I have spoken with excellent, no one has a bad word to say about him.

~

anonymous

•

•

Location: Cannock Chase Hospital

facilites when I was in were excellent and also the care from Mr Travlos, theatre staff nurses and physios and everybody else on the ward was first class

Location: Stafford General Hospital

To feel absolutely safe in your surgeons hands is a necessity and with this amazing Surgeon you won't go wrong, a really nice man too.

~

patient

•

•

Location: Cannock Chase Hospital

DR John Travlos has looked after me for years, at aged 21 i had an acl reconstruction and another operation since. He said i can call any time when i need to see again about my knee. An amazing and caring doctor
0
That many patients visited this profile during last 30 days