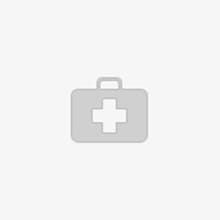 BMI The Alexandra Hospital
Specialties and consultants
Cardiologist

Excellent: Efficient, professional and punctual

Gynaecologist,Obstetrician

She treated me twice; myomectomy and later hysterectomy. She was empathetic, listened and I felt in safe hands.

Urologist

Excellent: Mr Patrick O'Reilly is an excellent surgeon and I would highly recommend him. I will always be grateful to him. Could be improved: I would...

Orthopaedic surgeon

I was dealt with the utmost professionalism, thus giving me complete confidence with my impending hip operation. The consultation was not rushed, all ...

Gastroenterologist

I was under Dr Rees in the 80's (Crohn's disease). He always made me feel I was very important and always remembered that I liked to know what was hap...

Anaesthetist

my treatment was attended to with the utmost respect and confidentiality,by a consummate professional,

Ophthalmologist

Excellent: Mr Lavin is a caring and patient person and excellent surgeon. I have an aversion to eyes, so not the easiest person for him to deal with. ...

Cardio-Thoracic Surgeon

Dr Lavine is excellent, as are his staff. I received very good treatment for a triple bypass operation. Would recommend this hospital to anyone.

Cardiologist

Excellent: Dr Lewis REALLY cares about his patients! The level of care I received from him from day 1 was amazing. If GP's took a leaf from his book, ...

Orthopaedist

Mr Turner operated on my knee giving the Urgency required. He has a calm straight forward manner and is obviously very knowledgeable and capable in h...

Plastic Surgeon

Excellent: At a time of great concern that I would not be able to use a particular finger again, Mr Watson operated and brought back a finger that was...

Orthopaedic surgeon

Excellent: I was made to feel positive about the whole operation, stay in hosptal recovery, etc... Could be improved: More nursing staff. They all wo...

Plastic Surgeon

Gary Ross is an exceptional surgeon and clinician. His care, understanding and support pre, during and post surgery were second to none. He has a bril...

Neurologist

Dr Sussman is a outstanding doctor, he makes you feel relaxed and has very good communication skills. I have seen him as a private patient and also th...

Cardiologist

Excellent: very approachable and i could understand everything. He took time to explain things to me. I felt very confident in him Could be improved:...

Gynaecologist,Obstetrician

Can not thank Mr Slade enough. I am 2 weeks post TAH/BSO for endometriosis and mobilisation of colon and am pain free for the 1st time in over a decad...

Cardiologist

Excellent: Everything was excellent and I felt confident by Dr Fox's explanation of the procedure despite my fears. The whole team in the Cath Lab wer...

General Surgeon

Excellent manner, excellent explanations, well respected by other staff. I felt very assured by him.

Urologist

I had major cysto-prostatectomy surgery over 2 years ago and I would not hesitate in recommending Richard as your surgeon if you can choose.

General Surgeon

Excellent: Mr Carlson is very easy to speak to. He puts you at ease, and he explains everything clearly. I felt a lot better just by speaking to him. ...

Medico Legal Expert,Paediatric Surgeon,Paediatrician

Excellent: Friendly and professional, made me and my son feel at ease.

Cardiologist

Excellent top cardiologist who understood immediately my problem and conducted diagnostic tests promptly and efficiently. the resultant treatment and...

Urologist

Would highly recommend him, gets straight to the heart of the problem and I left with a clear understanding of the tests and treatment, very reassuri...

Neurosurgeon

I was in and out of hospital for several years until I first saw Mr Cowie. The problem was found by him and Mr Cowie told me what could be done, but a...

Gastroenterologist,General Surgeon

Mr Kiff changed my life and gave me some dignity back after performing an anal sphincter repair 10 years ago (following childbirth complications). I ...

Cardiologist

Excellent: Dr Swann is a true professional, very understanding and attentive as is his secretary Yvonne. If you need any reassurance about your health...

General Surgeon

Mr Galloway was excellent and has an exceptional bedside manner. He was extremely friendly and took time to explain everything that was going to happe...

Urologist

Excellent: Unrushed consultation in relaxed environment, sympathetic medical examination and professional advice. Could be improved: Nothing

Anaesthetist

Had a gastric sleeve under Prof. Ammori and Dr Kamran Abbas was the anaesthetist. What a lovely caring man.

Orthopaedic surgeon

Excellent: extremely nice gentleman. explained the procedures in excellent detail. very professional person. would advise anybody with hip problems to...

Urologist

I owe so much to this wonderful human being. The care and consideration shown to me and my family by Mr Adeyoju and his team whilst he worked so hard ...

General Surgeon

The kindest most reassuring doctor I have ever come across. A real star.

Neurosurgeon

Having previously undergone successful complex spinal surgery with Mr Holland I will not let another person touch my spine. My recent injections were...

Gynaecologist,Obstetrician

Dr Susan Hotchkies is a warm, engaging and deeply intelligent surgeon with an obvious vocation to women's health. I would recommend her highly to any ...

Neurosurgeon

Excellent: I have been suffering from my neck pain for months. Professor King, you really got a king's heart like your name. Very kind and efficient. ...

Cardiologist

Dr Creamer inserted 2 stents in 2004 and chatted throughout the procedure making me feel so relaxed. He is a lovely man.

General Surgeon

Had cause to see Mr DEANS at the ALEX in Cheadle. What a lovely man with a very caring nature. Put me at ease and gave reassurance, aside from perform...

Neurologist

Excellent: A diagnosis at last. Could be improved: Salford Royal's waiting room.

Cardio-Thoracic Surgeon

Did my by pass 4 years ago,it has made me feel like a new man.More energy and better outlook on life.Mr Grotte took me on to operate even though I am ...

Cardiologist

Having been in Dr Fitchet's care since 1994 (MRI AND SALFORD ROYAL), I had constructive pericardia. In 2009 due to calcium constricting my heart, I ha...
Reviews of the doctors working in this clinic