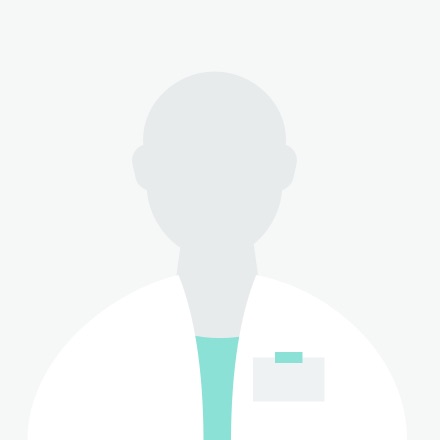 Mr.
Christopher Victor Steer
Bucks Cross Road Chelsfield , BR67RG Orpington

---

Queen Elizabeth Hospital Stadium Road , SE184QH London

---

Sevenoaks Road , BR69JU Orpington

---

Medical Practice

Orpington Hospital, Quebec Ward Cararod Wing Sevenoaks Road, Orpington, Greater London

---

Park Crescent, DA8 3EE Erith

---

Farnborough Common, BR68ND Orpington

---

Frognal Avenue , DA146LT Sidcup

---

379 Croydon Road , BR33QL Beckenham

---
Most recent review
anonymous
•
•
Location: BMI Chelsfield Park Hospital
•
Service: Ovarian drilling, IVF, C/Section
Excellent:
I would recommend in a heartbeat...and have done. Mr Steer is a miracle worker. He is also patient, calm and kind. I have seen him on the NHS and privately (for 4 operations in total) and his professionalism was equal in both areas. Cannot recommend highly enough.

Could be improved:
As others have said, appointments sometimes run over but again, he is worth every moments wait and is busy because of the excellent services that he provides.
Looking for a Gynaecologists? Patients recommend:
Patients' reviews
anonymous

•

•

Location: BMI Chelsfield Park Hospital

•

Service: Ovarian drilling, IVF, C/Section

Excellent:
I would recommend in a heartbeat...and have done. Mr Steer is a miracle worker. He is also patient, calm and kind. I have seen him on the NHS and privately (for 4 operations in total) and his professionalism was equal in both areas. Cannot recommend highly enough.

Could be improved:
As others have said, appointments sometimes run over but again, he is worth every moments wait and is busy because of the excellent services that he provides.

anonymous

•

•

Location: BMI Chelsfield Park Hospital

•

Service: Laproscopy and IVF

Excellent:
I like Mr. Steer because he is an amazing Doctor. He identified my problem by just a blood report which I took from my GP where other doctors failed to identify for 4 years. His knowledge, professionalism, kindness, calmness, charming qualities are never seen from any other doctor. God bless this Angel.

anonymous

•

•

Location: Princess Royal University Hospital - Orpington

•

Service: Obstetrics

Excellent:
Amazing obstetrician, brought on all my labours and gave high standard care, always ends with sheer professionalism and a hand shake.

anonymous

•

•

Location: BMI Chelsfield Park Hospital

•

Service: Laproscopic ovarian cyst surgery

Excellent:
I met Mr Steer at Chelfield Hospital. He is an Angel on earth, I couldn't have ask for a more knowledgeable, compassionate miracle Doctor. He's achieved what other doctors have failed to identify. God bless Mr Steer. Will recommend 100%.

Could be improved:
Be prepared to wait, as he's worth the wait.

anonymous patient

•

•

Service: Laproscopy

Excellent:
I met Dr. CV Steer at BMI Blackheath Hospital. He is a very kind and calm doctor who diagnosed my condition very quickly after 4 years with several failed doctors. He is a miracle doctor with careful hands. Highly recommend his professionalism. God bless doctor Steer.

patient

•

•

Location: Princess Royal University Hospital - Orpington

very friendly, make you feel at ease, would recommend 100%

anonymous patient

•

•

Location: BMI Chelsfield Park Hospital

I've been seeing Dr Steer for several months now and he's very good, but be prepared to wait up to an hour to see him. He's worth the wait. Makes you feel relaxed and I wouldn't change him. Doesn't push you to pay for treatment that he feels isn't necessary.

Location: Princess Royal University Hospital - Orpington

Couldn't ask for a more knowledgeable, compassionate miracle worker. Truly an amazing individual, doctor. Overwhelmed by his professionalism, individual approach. He's achieved what other doctors have failed to do.

Location: Orpington Hospital

Worth the wait.

patient

•

•

Location: Orpington Hospital

really good social skills, made me feel confident in him and relaxed